Jaguar Land Rover has revealed plans to test autonomous and connected vehicle technology on 41 miles of public roads, as part of a UK Connected Intelligent Transport Environment (CITE) project that's worth £5.5 million.
The project is the first of its kind in the UK, and will be based on roads surrounding JLR's Coventry and Solihull bases. It'll use a fleet of 100 vehicles, five of which will be modified versions of current Jaguar Land Rover models, equipped with car-to-car and 'over the horizon' technology, to develop self-driving and co-operative systems in a real-world test environment.
Some of the test cars will be able to read roadside infrastructure, including traffic lights and overhead gantries, and communicate with one another and emergency vehicles to help reduce congestion through intelligent route planning and to improve safety thanks to the technology's ability to 'see' beyond the horizon.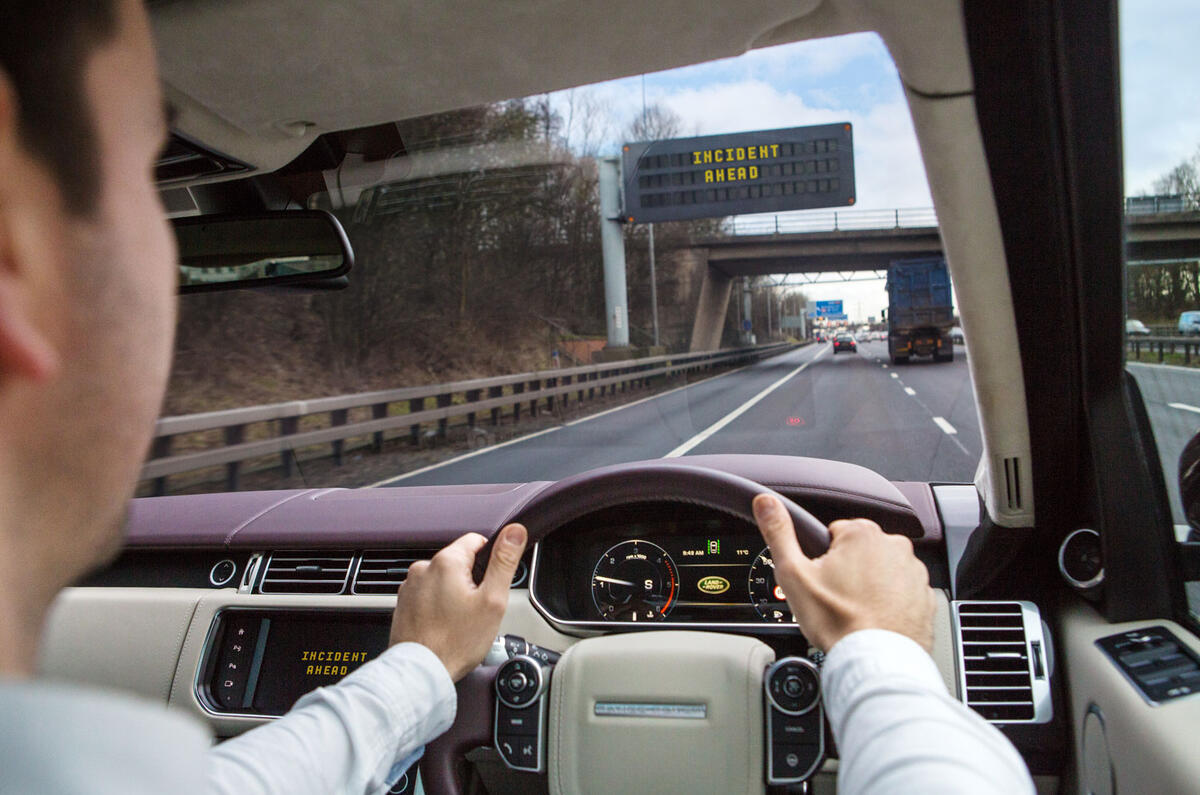 JLR says these connected cars can co-operate to make lane changing and exiting motorways more efficient, and autonomous technology such as Cooperative Adaptive Cruise Control would enable them to safely follow each other closely (by platooning) improving safety and maximising road space.
UK CITE hopes this technology will remove the need for expensive overhead gantries, which cost around £1m to build, through the use of dashboard warning messages communicated directly to the car. The same connected technology could also pre-warn drivers of approaching emergency vehicles and incidents ahead of them, allowing them to make safer decisions to avoid further obstruction.
Dr Wolfgang Epple, JLR's Director of Research and Technology said of the project: "This real-life laboratory will allow Jaguar Land Rover's research team and partners to test new connected and autonomous vehicle technologies on five different types of roads and junctions.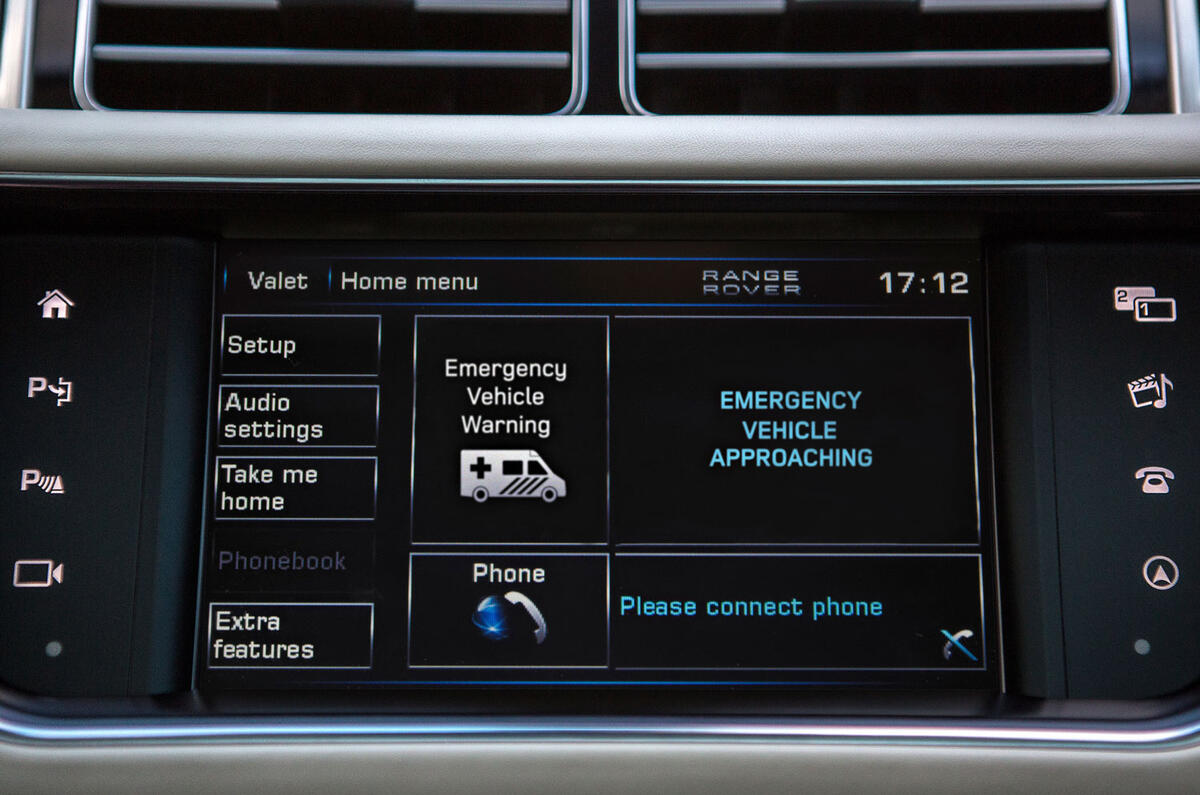 "The connected and autonomous vehicle features we will be testing will improve road safety, enhance the driving experience, reduce the potential for traffic jams and improve traffic flow. These technologies will also help us meet the increasing customer demand for connected services while on the move."
Joining JLR in the UK CITE consortium is Visteon, Siemens, Coventry City Council, WMG, University of Warwick, HORIBA MIRA, Coventry University and Vodafone. The project has received £3.41mn worth of funding from the UK's innovation agency, Innovate UK, making use of the Government's £100m Connected Vehicles fund.
Epple confirmed how important projects like this are to ensure the UK remains a leader in vehicle development: "Similar research corridors already exist in other parts of Europe so this test route is exactly the sort of innovation infrastructure the UK needs to compete globally."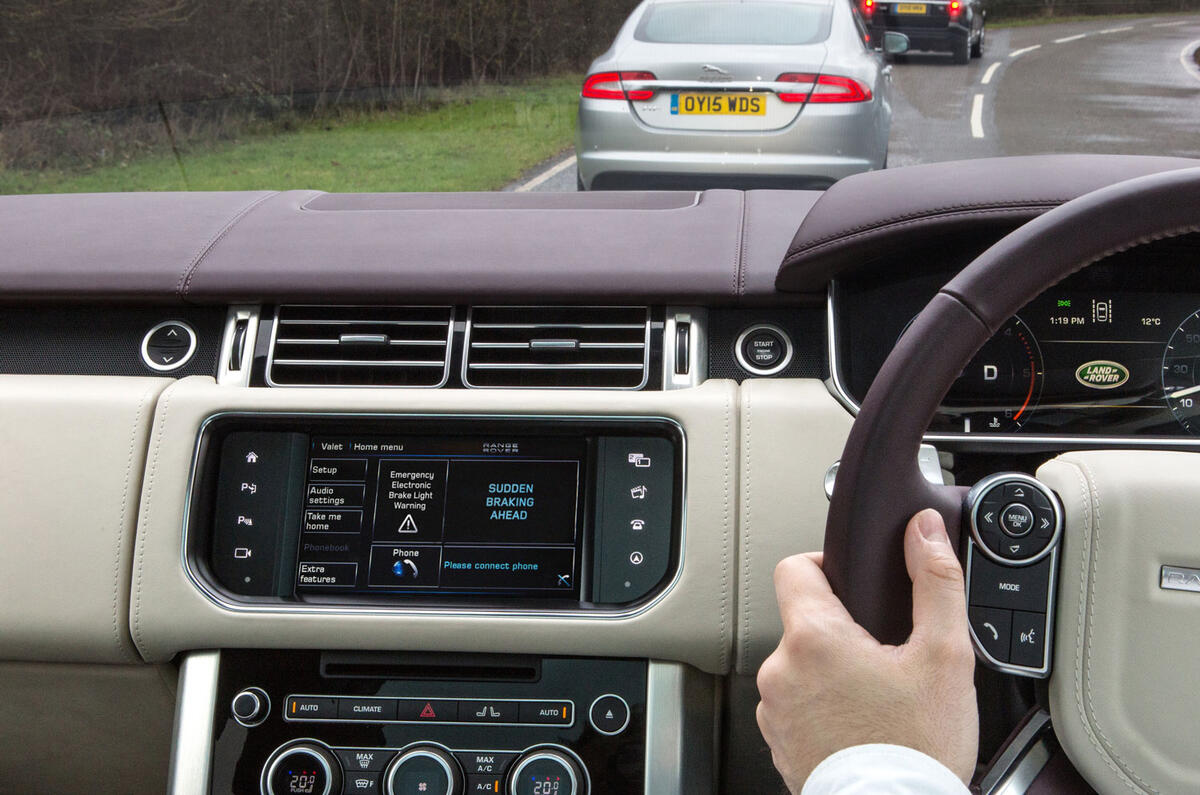 JLR was unable to offer a timescale for when (or if) technology developed here would make it to productions vehicles, explaining that the project was designed simply to study and develop new systems.
Although it's the first in the UK, the UK CITE project isn't the first of its kind in the world. Google has been involved in a similar project in the US, developing a fleet of autonomous cars on public roads in California. The Internet giant recently revealed that its vehicles had been involved in 13 near misses late last year, although none had resulted in an actual accident. It's vying with brands such as Tesla and Renault-Nissan to be the first autonomous vehicle maker in the world.